Congratulations, everyone! Thank you for participating!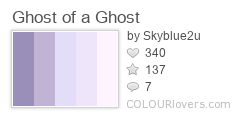 nadya149
|
nadya149
|
novindalf
|
inawhirl_icons
DEADLINE:
NOVEMBER 15 @ 11:59 AM EST
RULES
• You may enter up to 5 icons.
• Icons must be made by you, and for this specific challenge.
• Icons must meet the LJ standard: 100x100px, .png, .jpg, .gif, and under 100kb.
• Submit your icons in a new post, with urls, and tag it appropriately (user: xx, challenge xx).
RULES
• Vote for the top 3 icons in order.
• Vote for 1 icon for the special category.
• Don't vote for yourself or encourage others to do so.
(
Collapse
)
Voting ends Friday.